Active in Erl and the Surrounding Area
The region around our Hotel Blaue Quelle fulfils all wishes that you could have for an active, healthy and relaxing holiday. In the idyllic surroundings, unforgettable holiday moments are guaranteed, as the one-of-a-kind landscape in the Kufsteinerland has a pool of colourful and varied possibilities to offer, from which you can choose sporty or leisurely activities according to your own preferences.
Cycle, Bike or E-Bike
Leisurely cycling, road bike tours, mountain bike adventures or E-Bike circuits – what attracts you, where do you find your passion? The most beautiful thing is: It doesn't matter. You've definitely come to the right place here. In this region, there are so many possibilities for everyone who likes to sit on the bicycle saddle. No matter what your requirements are. In the mountainous landscape, the picturesque villages and wonderful nature, everything is achievable thanks to the soft cycling circuits to high-alpine tours.
Hiking & Mountain Climbing
You have landed here in a true hiking and climbing paradise. The impressive mountain landscape of the Zahmen and the Wilder Kaiser present an enormous variety of hiking, mountain and climbing routes, which meet all requirements. If you'd like to go on a themed hike, celebrate summit victories or you prefer to discover nature by hiking with your children – here there is a wide selection for your plans. Whether you like things to be relaxed or challenging, whether you like to combine it with a dip in the cool water or with a bike tour – you can enjoy the diversity of this unique region according to your own taste.
Nordic Walking, Running & Trail Running
With a total of more than 335 km, here our guests can find the widest range of running, Nordic walking and trail running routes in the whole of Tirol. You can discover the region around out hotel on the most diverse routes and perfectly adapt these to your sports needs. The natural experience is never neglected and the one-of -a-kind backdrop of the Kaiser mountains also provides new energy continuously.
---
Swimming
In addition to the famous large lakes such as the Walchsee, Hechtsee or Thiersee lakes, there are also some other crystal clear natural swimming lakes with a pleasant temperature and exceptional water quality in the area of Erl. Naturally, the family-friendly and modern swimming pools are also extremely refreshing on warm summer days and provide joyful swimming fun for old and young.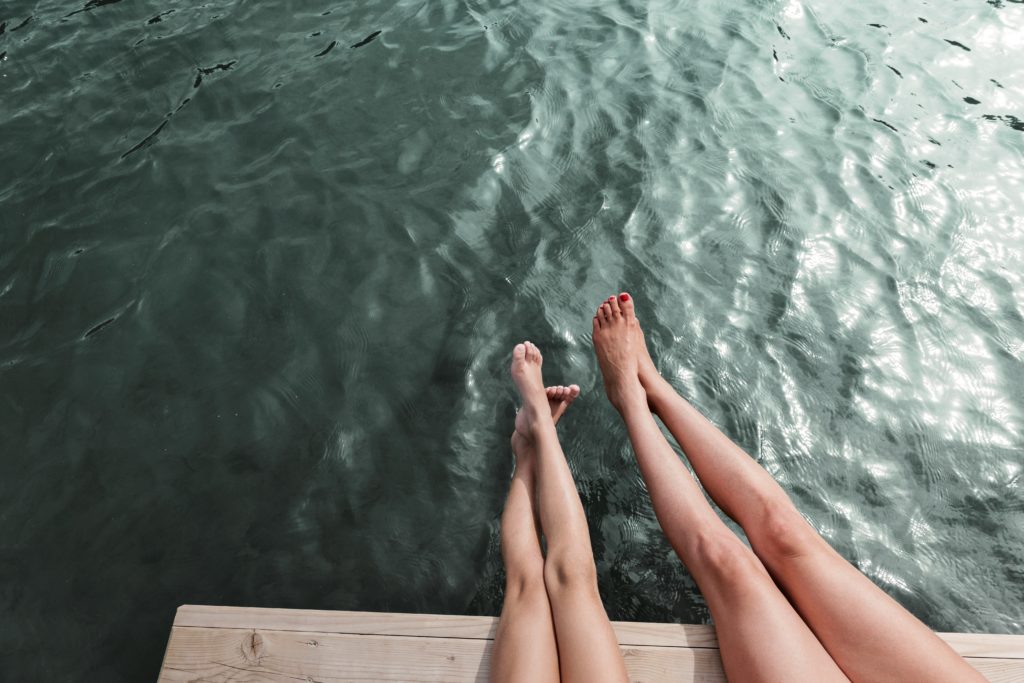 ---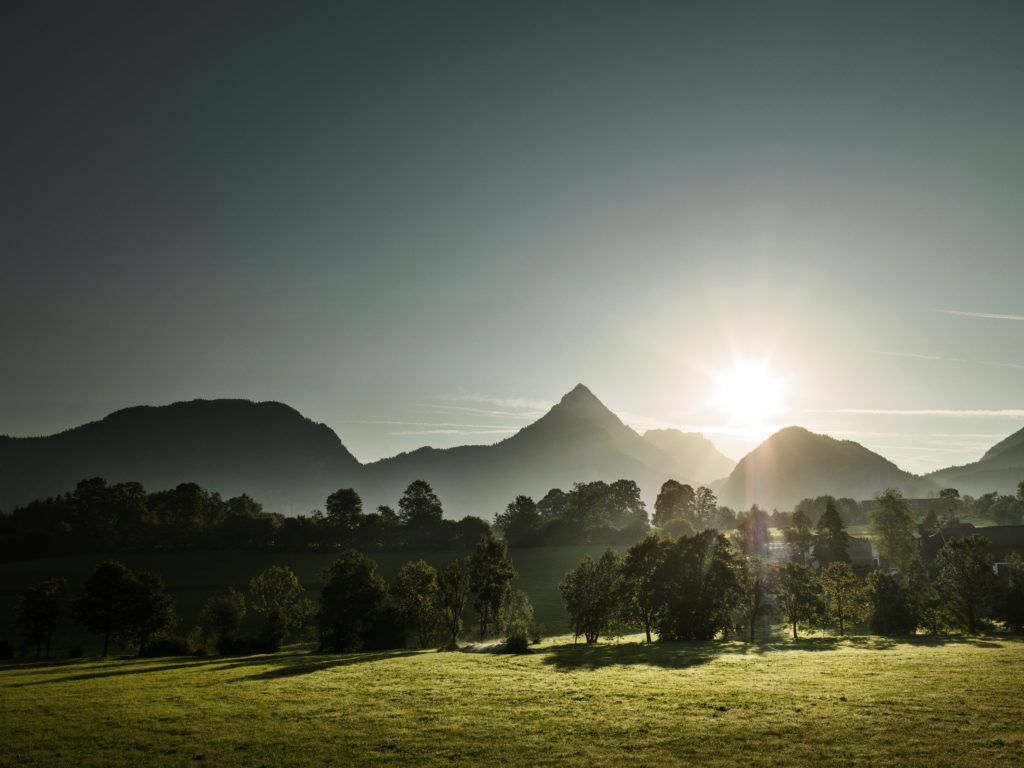 Golf
Whether you play golf for fun or as a professional: Around the Kufsteinerland, there are countless golf courses for a rich golf experience. In the neighbouring regions of Pinzgau and Bavaria, diverse golfing experiences are also possible.
---
Yoga
Yoga is an integral part of the day for several people. Mindfully facing body and mind, and thereby exclusively focusing on yourself and letting energy flow, is an especially wonderful way of decelerating on holiday. All yogis know that they can carry out their exercises in any place and how good it feels to be able to do this in beautiful nature. Since May 2021, we have had our own jetty at the hotel for our guests: "What a feeling" – Yoga directly at the Blaue Quelle place of spiritual strength.
And what else?
Perhaps you would like to literally plunge into completely new cold water and try something different? The Kufsteinerland provides several exciting possibilities for being more or less active. Would you like to go horse riding, play tennis, go fishing or try something more adventurous like canyoning, rafting or caving? Do you want to dive into the world of herbs on a nature adventure hike of a special kind or perhaps even discover the forest ropes course, should it be llama trekking or maybe archery? Take your pick and make your holiday unforgettable.